---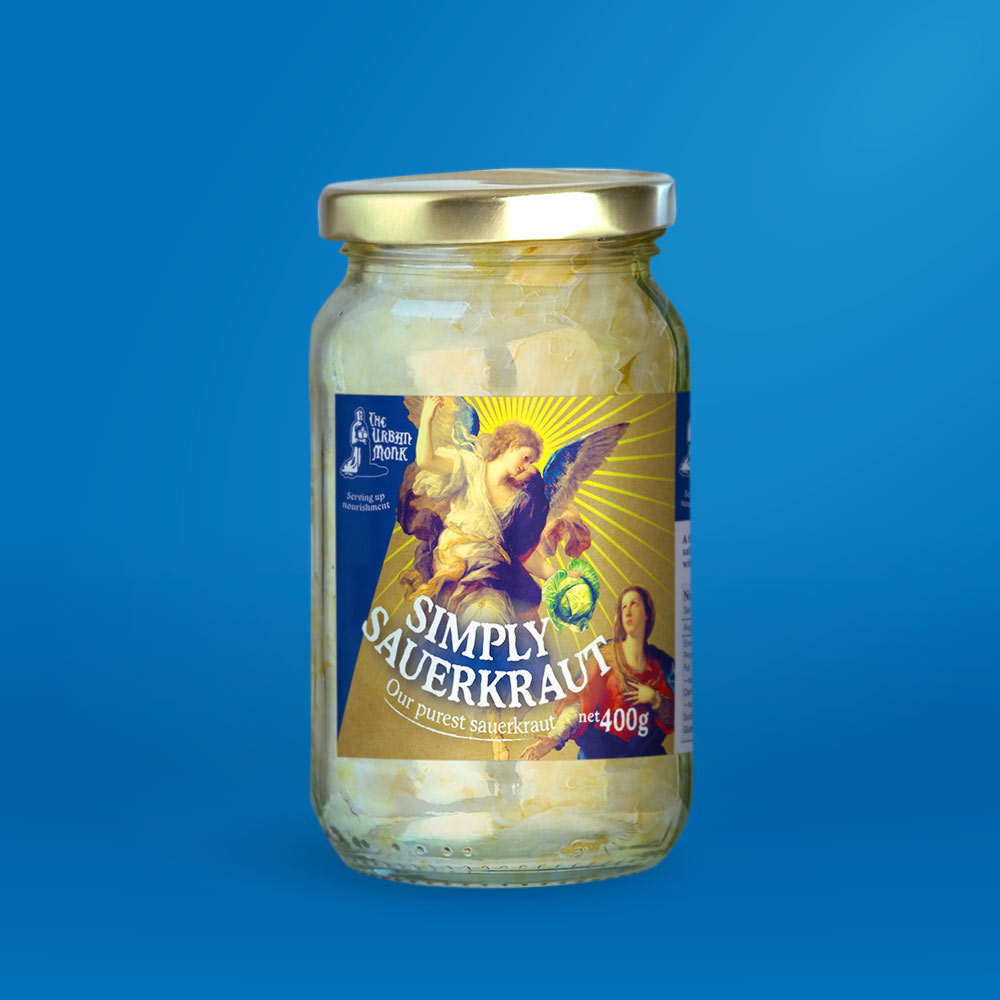 The Urban Monk
Published: July 2015
---
The Urban Monk started with a special line of cultured vegetables made with certified organic produce gathered from Christchurch city and surrounds.
---
Their initial line of products feature sauerkraut, to be followed by a range of other cultured food such as daikon and cauliflower.
I was brought in to design all facets of their brand, which included label & packaging design, along with a company website.
The initial illustrations were designed to evoke a sense of passion, energy & action within the brand, playing off classic renaissance paintings & the cultural background of the products.
---