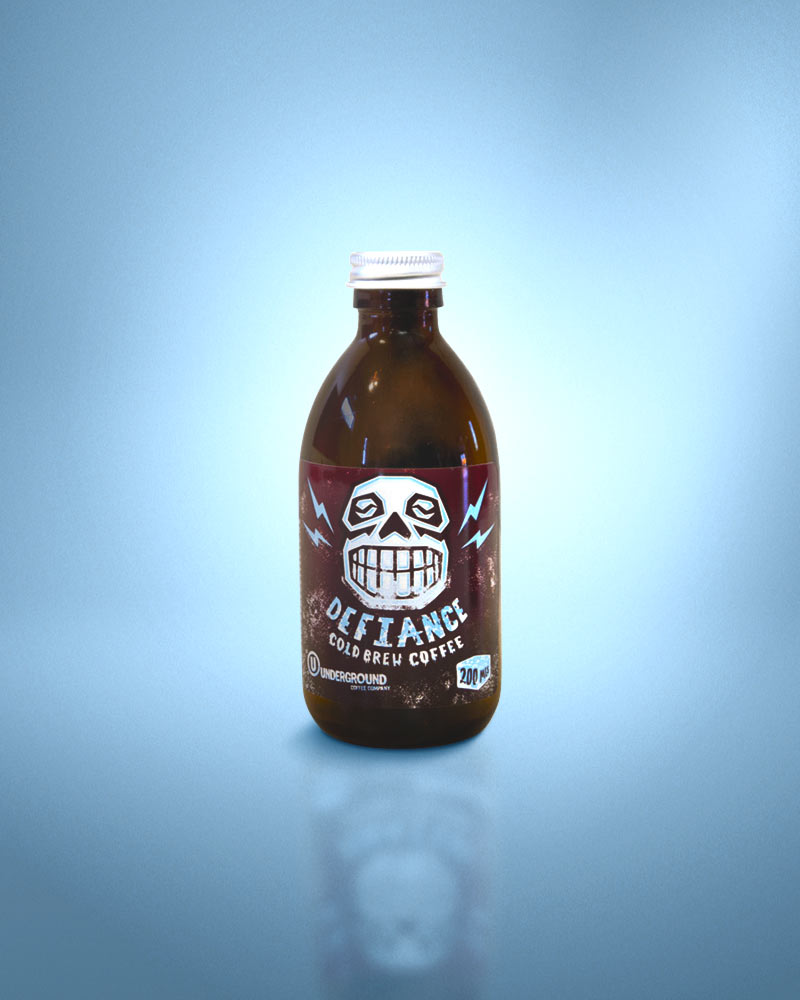 ---
Underground Defiance Cold Brew Coffee
Published: February 2013
Agency: Completed under employment at Studio Publica
---
Defying the cold, DEFIANCE Cold Brew Coffee by Underground launched in the winter of 2014 to popular local success.
---
Designed to compliment the Underground Single Origin Skulls, the illustration & label design for DEFIANCE leaned on a punk aesthetic, utilising strong contrast, a rough & worn finish, combined with sharp edges and unique imagery.
DEFIANCE Cold Brew Coffee was characterised as a rich "cold drip" style coffee, made from select Single Origin beans from Underground Coffee Co.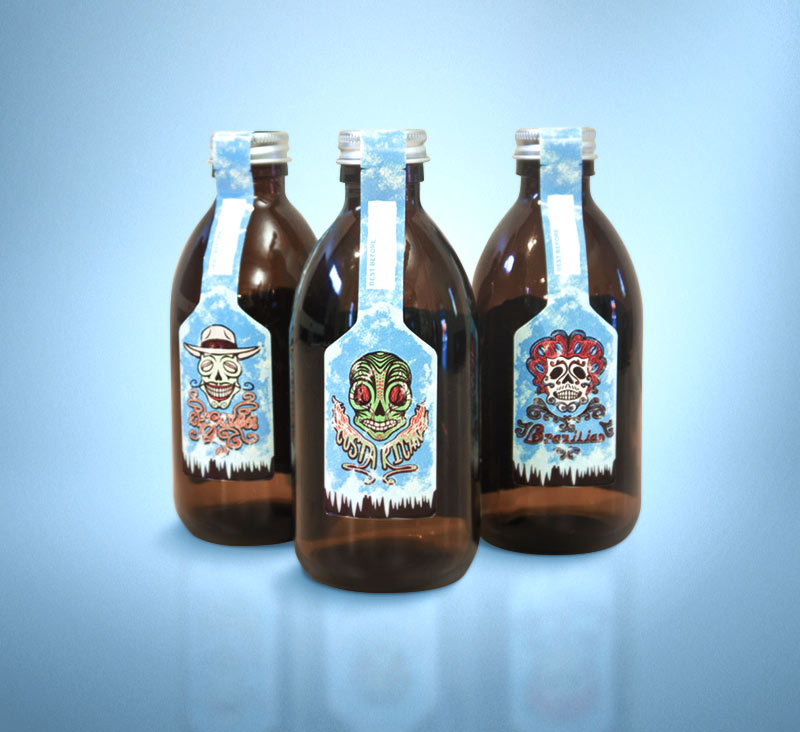 ---
---