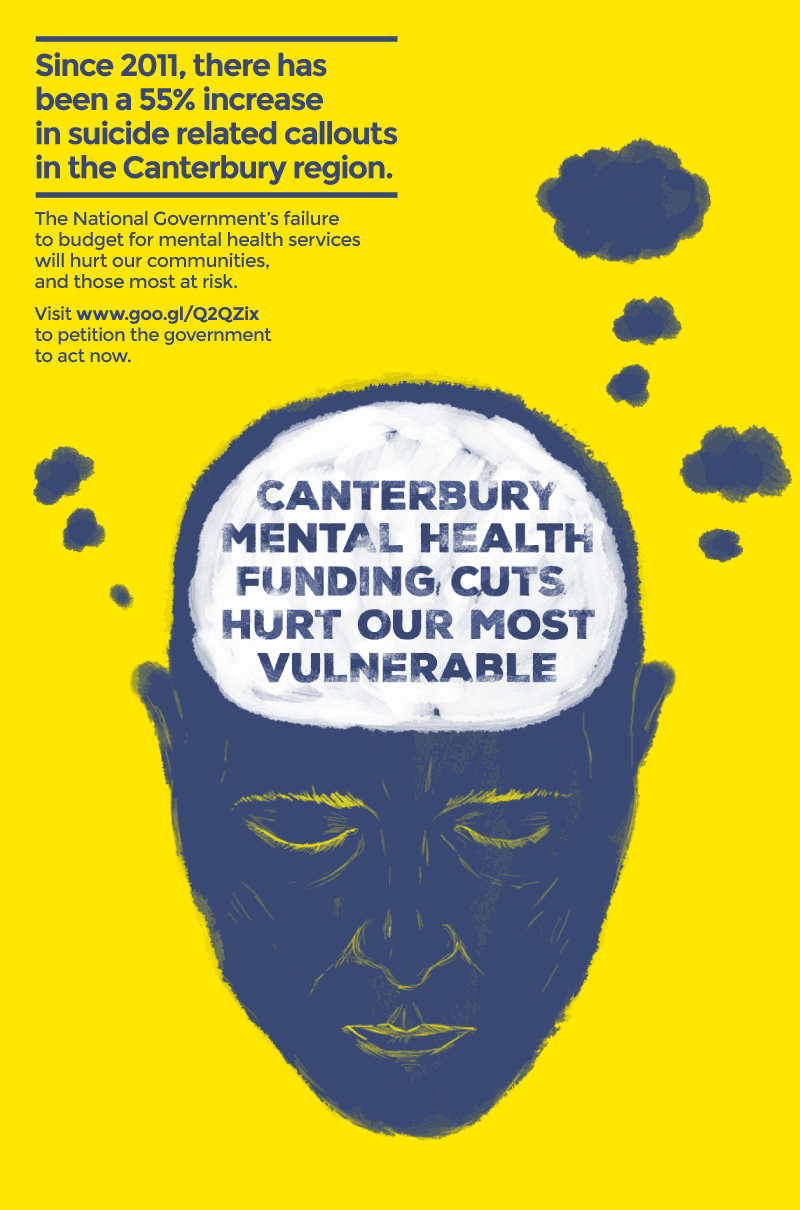 Canterbury Mental Health
Published: February 2016
---
Awareness campaign of Canterbury's Mental Health budget shortfall, impacting those at risk within Christchurch & Canterbury.
---
Since 2011, there has been a 55% increase in suicide related callouts in the Canterbury region, in part due to the disruptive 2010/2011 Christchurch Earthquakes.
The National Government's failure to budget for Canterbury public health services, will inevitably hurt our communities and put the already vulnerable at risk of not getting access to the support they need.
Visit goo.gl/Q2QZix to sign the petition at change.org, to make the Government act now.